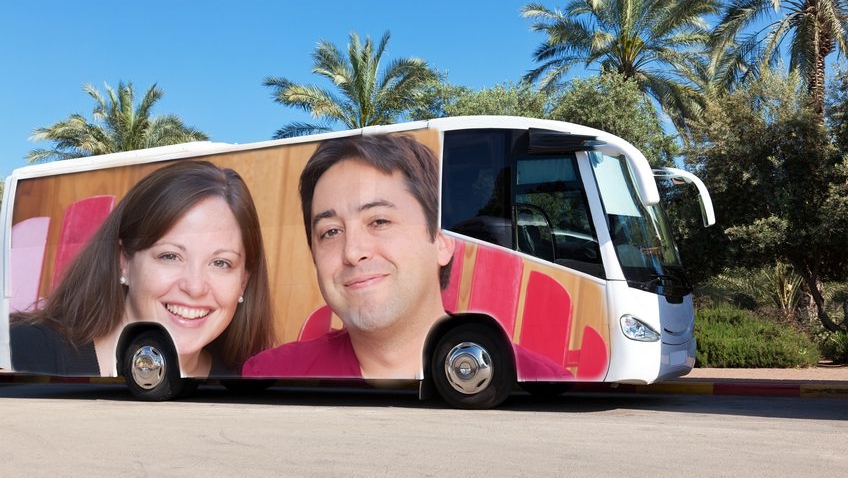 This week, the Doctor and the Dad are experiencing life on the road.
That's right, we're heading to the Fairview Branch of the Santa Monica Library for a Thursday evening book talk and signing, then we're packing everything up and heading all the way across town for another book talk and signing at Flintridge Books in La Cañada on Saturday.
Two events. Thirty miles apart. In just three days.
It's a real grind, people.
But you know what's going to help us get through it? Knowing that we get to see your beautiful faces when we get there. (Yes, we're talking about you, Gorgeous.)
So if you're anywhere near the greater Los Angeles area this week and want to come out to say hi, learn some fun ways to get inside your kid's head better than ever before, and pick up an autographed copy of our new book Think Like a Baby: 33 Simple Research Experiments You Can Do at Home to Better Understand Your Child's Developing Mind, you know where to find us!
Thursday, May 14
6:30 – 7:30 pm
Santa Monica Library – Fairview Branch
Santa Monica, California
More info
Saturday, May 16
10:00 – 11:00 am
Flintridge Bookstore
La Cañada, California
More info
Visit our Events page to check out all of our upcoming events now!