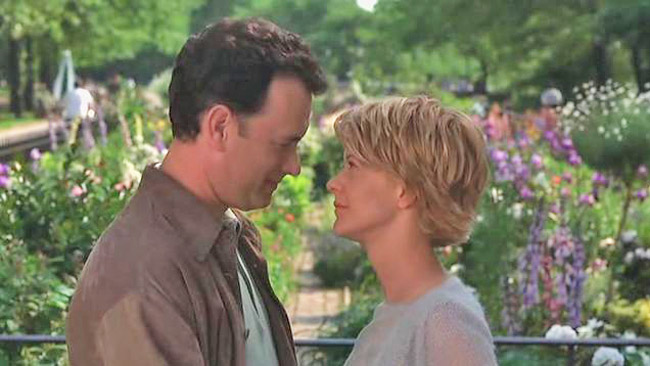 Want to know why we think children's bookstores are so great? Check out our top three reasons right here!
#3
Children's bookstores are filled with books. And books are pretty amazing for your kids' language development, literacy skills, imagination and lots of other stuff.
Duh.

#2
A children's bookstore was directly responsible for Tom Hanks and Meg Ryan getting together in at least one classic, 1990s romantic comedy flick
– which the Doctor could watch happily on a continuous, endless loop.
(…if the Dad wouldn't go crazy first.)
And the number one reason we think children's bookstores are the best:
#1
We're going to be at one tomorrow, Saturday, April 11, from 2:30–3:30 pm talking about and signing copies of our new book, Think Like a Baby!
If you're in the Los Angeles area, please come by and see us!
Where: Children's Book World | 10580 1/2 W. Pico Blvd., Los Angeles, CA 90064

When: Saturday, April 11, 2015 | 2:30–3:30 pm
For more details about this and our other upcoming events, check out our Events page now!