Today's question is a follow-up to a question we answered a few weeks ago. You know, the one where we pointed out how weird looking our son's crawl was?
Did you know your kid's crawl looks exactly like one of my favorite Brazilian Jiu Jitsu moves?
– Morgan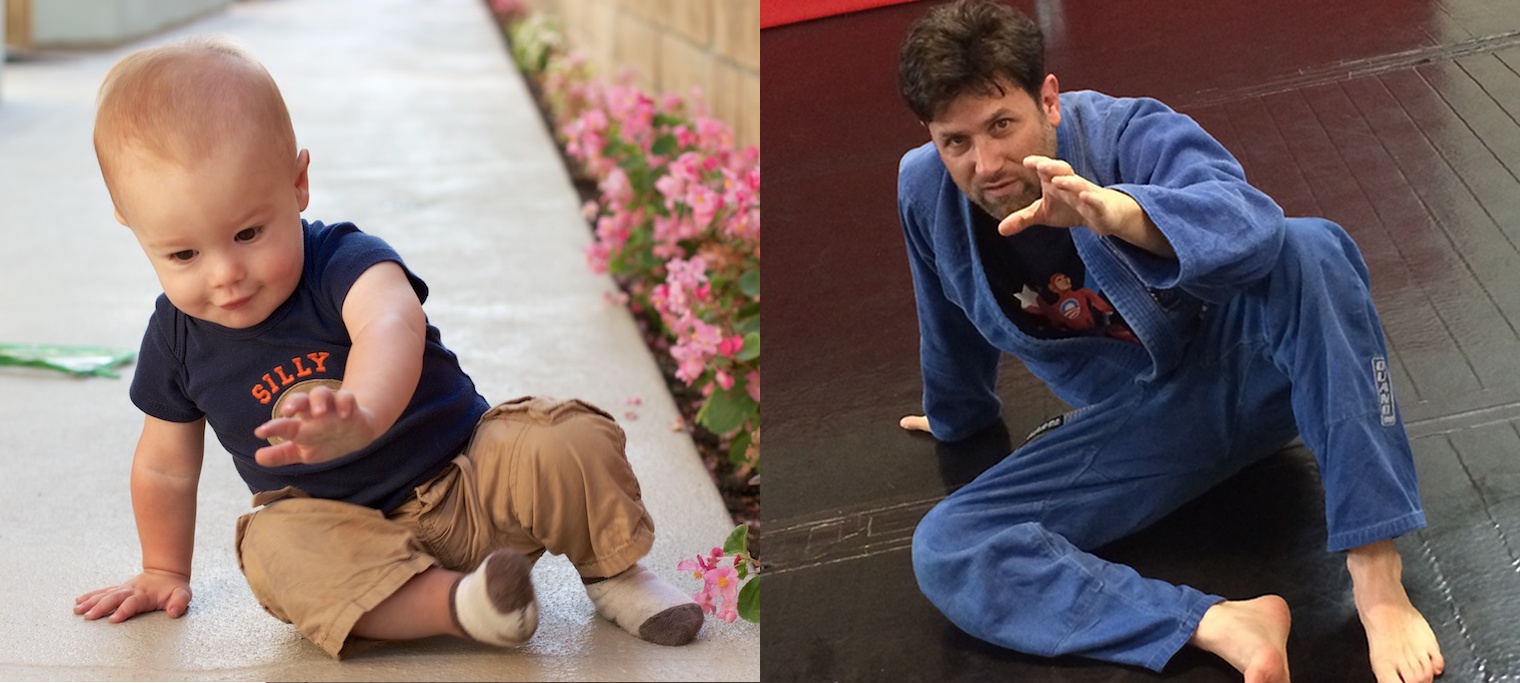 So this was news to us.
Turns out, our son's "Step-Scoot Mix Using Three Limbs" method of crawling would serve him well if he ever found himself in the Octagon face-to-face with Kimbo Slice.
While our little grappler tended to just use his free hand to carry stuffed animals or grape halves with him while he shuffled across the floor, BJJers use their free hands in what they call the "Open Guard" position to unleash a furious can of whoop-ass on their immediately regretful opponents.
We'll let Morgan himself show you what we're talking about:
So there you have it.
Non-traditional crawlers like our kid may end up walking the latest, but don't let your guard down around them – or they just might take you the eff out!