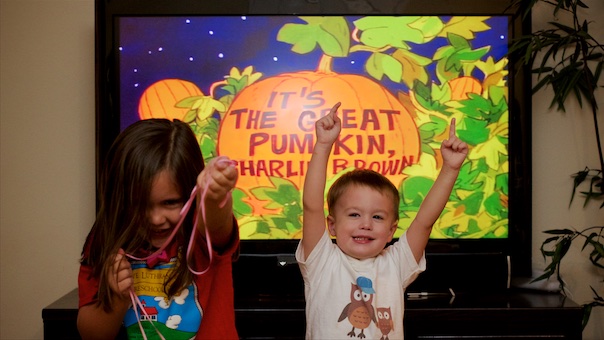 Over the last year, our family watched a whole bunch of Peanuts holiday specials – on Thanksgiving, Christmas, New Year's and Valentine's Day – and we wrote down all the amazingly adorable things our kids said about them.
Well now we're back to cover the one big Charlie Brown special we missed!
So without further ado, here's how our now-five-year-old daughter Sammy and her nearly three-year-old brother Freddy reacted when we showed them "It's the Great Pumpkin, Charlie Brown" for the very first time!
(We think it's a real treat!)