When you're a parent, simply making it through the week often feels like a reason to celebrate. So when you actually manage to survive an entire year, it's time to start handing out the awards.
That's what we're doing right now – commemorating some of our family's favorite, funniest and most foolish moments from our past 365 days together.
Ladies and gentlemen, we're honored to present you with the winners of the first annual Doctor+Dad Family Awards!
Obsession of the Year: Monsters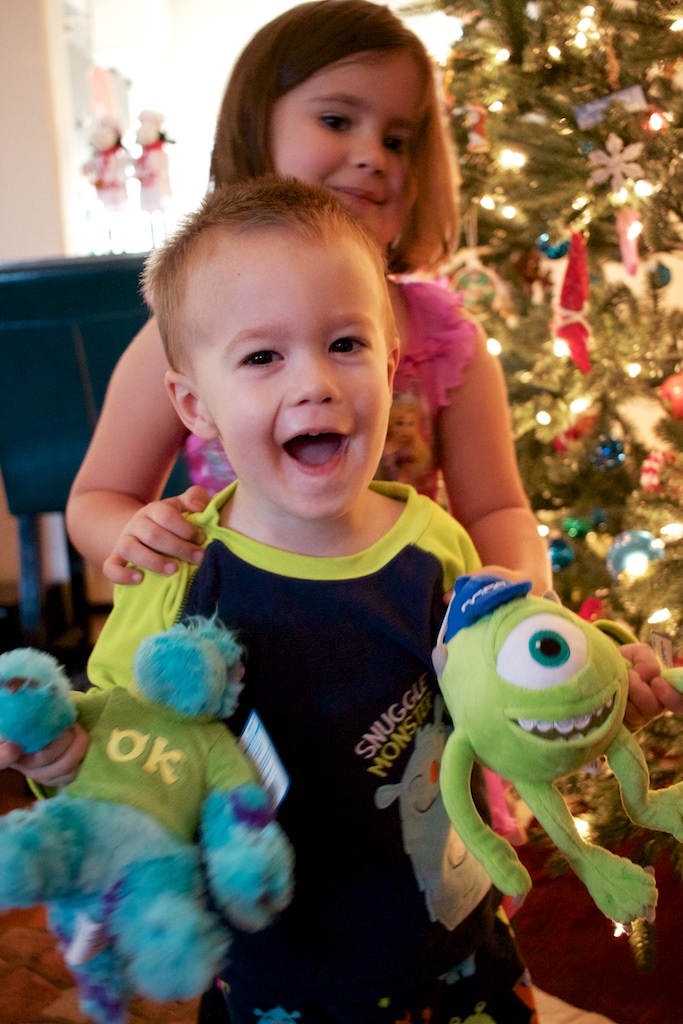 Whether they were in the form of a book, show, sticker, stuffed animal, or answer to the questions "What do you want for Christmas?" and "What did you dream about last night?" our Freddy couldn't get enough of monsters this year.
Joke of the Year: Poop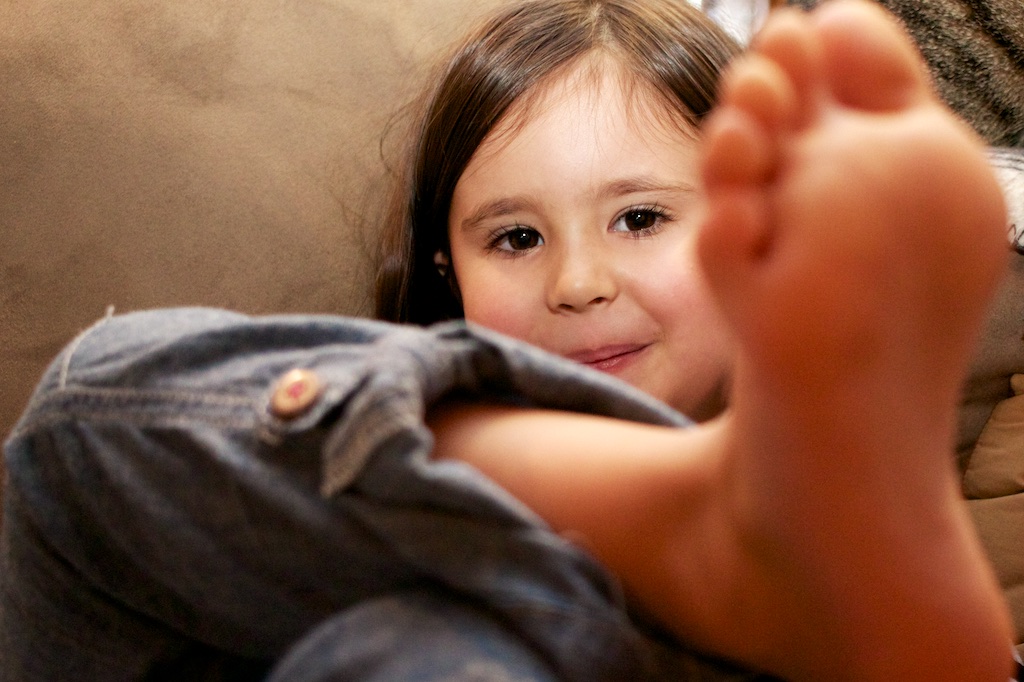 Sammy's a really sweet girl, with a total potty mouth. And this year, saying "poop" and "pee" cracked her up more than anything. Here's one of our favorite jokes of hers: "Why did the chicken sit on the road? So it could have a place to poop."
Movie of the Year: Frozen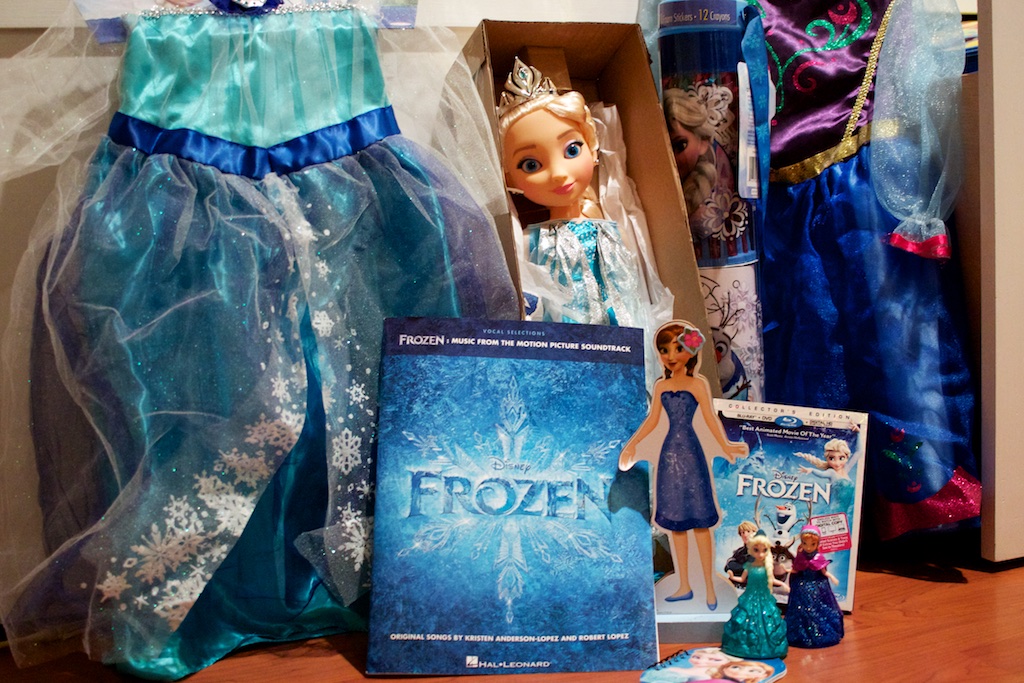 Although we had a lot of fun with the Thanksgiving and Christmas Charlie Brown specials, Anna, Elsa and Olaf completely took over our household this year. And now the majority of our dolls, clothing and piano sheet music are all Frozen themed. But we're guessing all of you probably know exactly how that is, too.
Parental Accomplishment of the Year: Writing a Book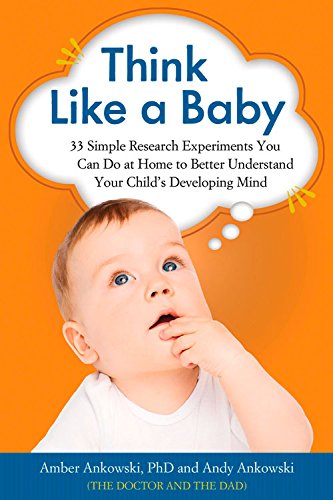 We're still not exactly sure how we managed to make this one happen while also finding time to feed the children, bathe ourselves (at least sporadically) and actually get a little sleep once in a while, but our new book
is coming out in April. Stay tuned for more info!
Sentence of the Year, by a Two-Year-Old Still Learning to Speak: "Me want that thing!"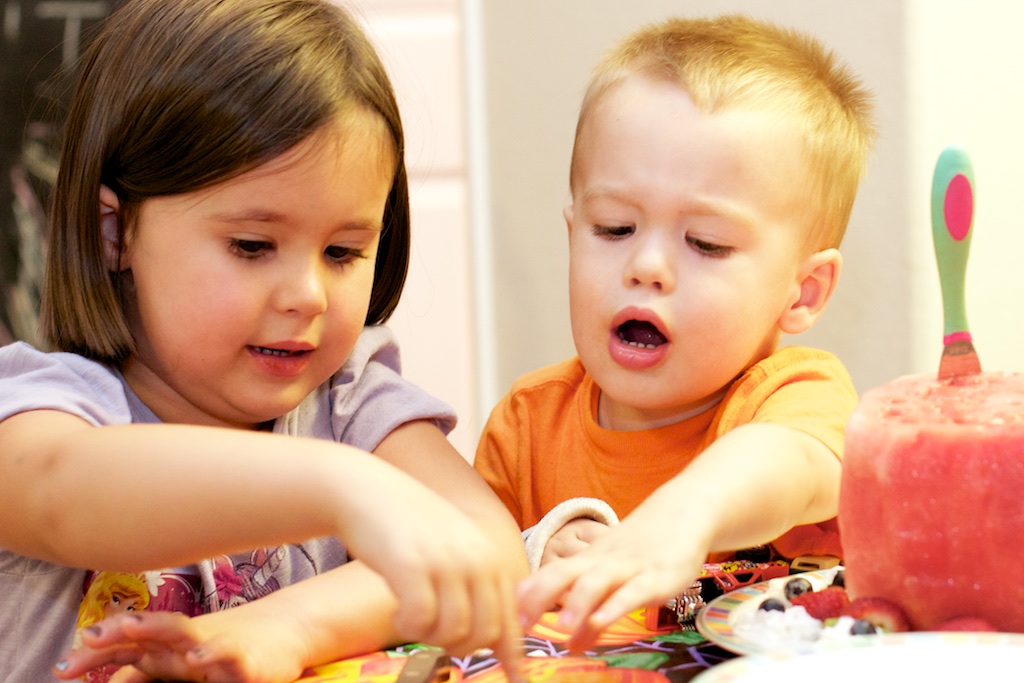 We have to admit, this sounds pretty adorable whenever Freddy says it. Which is good for him, since he says it almost constantly. (Actually, that's not fair. He only says it whenever his sister happens to be holding anything.)
Medical Trauma of the Year: The Great Crib Escape Broken Arm Fiasco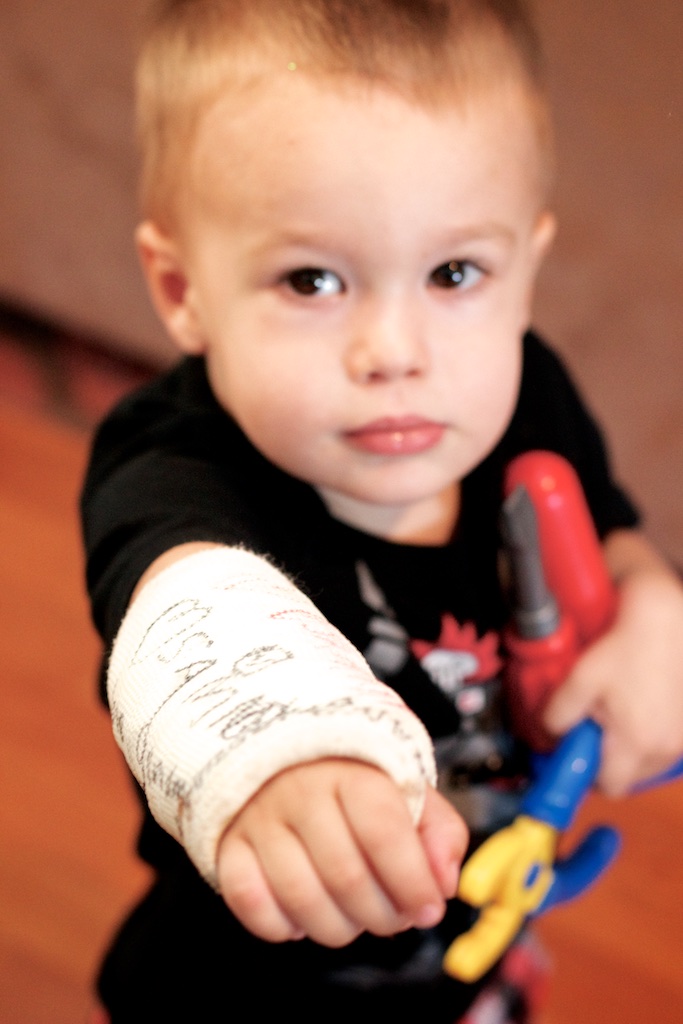 The first and only time our son decided to end naptime early by throwing his body over the side of his crib, we ended up visiting both the after-hours Urgent Care and the Emergency Room. But at least he learned his lesson.
Parental Fail of the Year: First Déjà Vu of School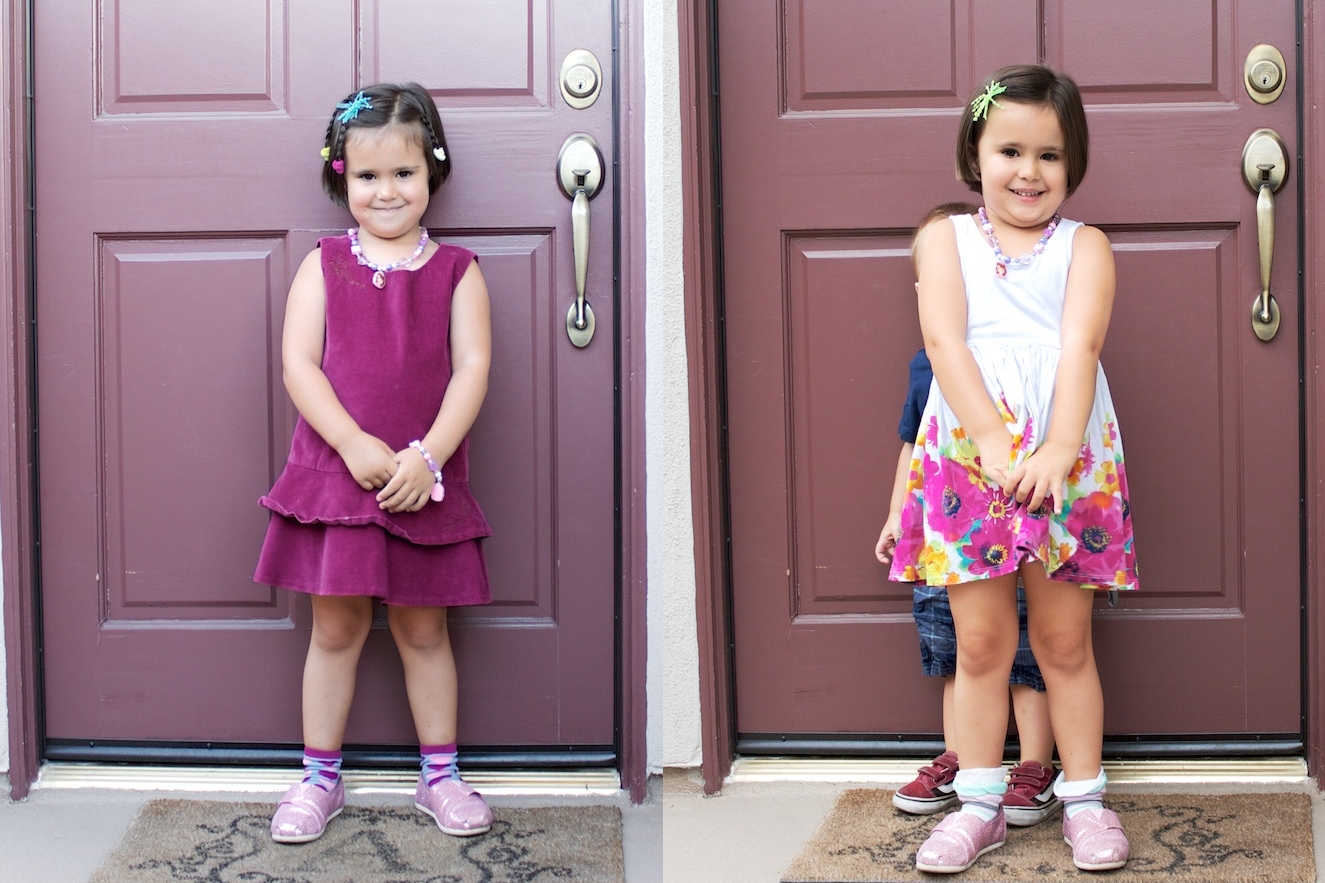 Our biggest blunder this year came on Sammy's first day of preschool. The whole family got ready, took lots of photos, and headed right on into her new classroom … two days before school actually started.
Best Dressed Couple of the Year: Tiny Trick or Treaters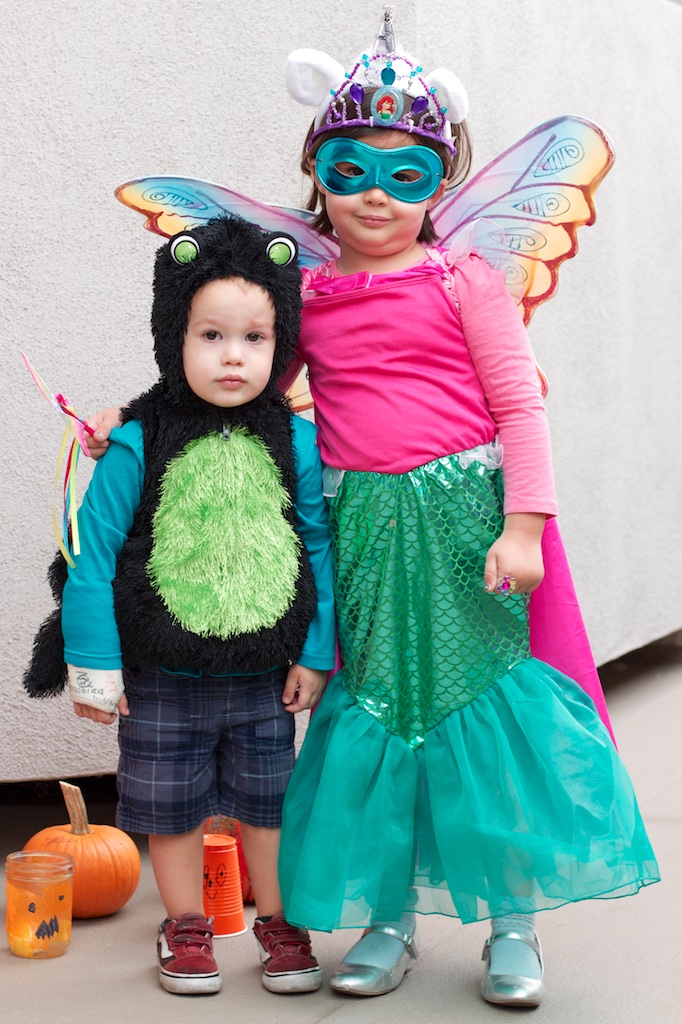 Instead of choosing just one thing to dress up as for Halloween this year, Sammy decided to compile all of her favorite things into one ridiculously adorable costume! She got to be a "Unicorn-Fairy-Mermaid-Princess-Superhero," while her brother got to be her "sidekick."
---
So how about you? What awards did your family win this year? (And remember, it's an honor just to be nominated.)