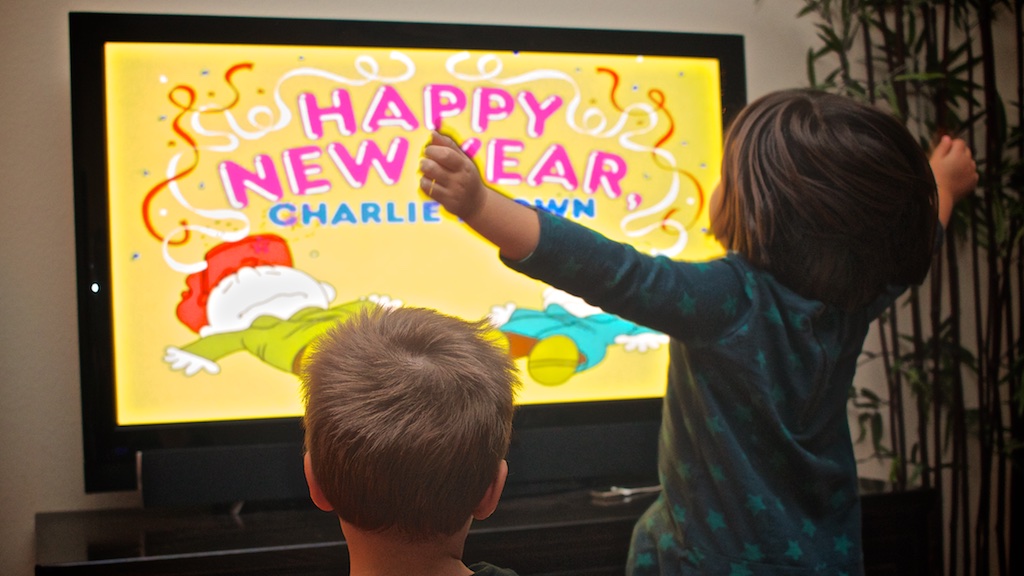 We did it over Thanksgiving. We did it at Christmas. And now we're doing again to ring in the new year!
When we sat down with our four-year-old daughter Sammy and her two-year-old brother Freddy to show them "Happy New Year, Charlie Brown"
for the very first time last week, we did more than just complete the Big Three Peanuts Holiday Special Trifecta in a single year…
…we also made some hilariously adorable family movie night magic!
Here's how our little "peanuts" reacted to the show: