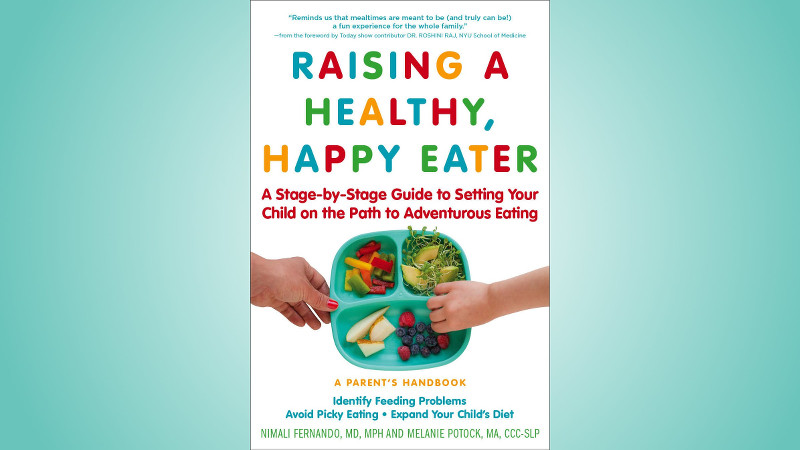 Does feeding your kids feel like a fight? Well take off your boxing gloves, and put on your oven mitts. Raising a Healthy, Happy Eater: A Stage-by-Stage Guide to Setting Your Child on the Path to Adventurous Eating is here to help.
And guess what? The Doctor and the Dad are giving away a free copy of this cool new book – keep reading to learn how you can win!
Raising a Healthy, Happy Eater is a fact-filled resource for parents who need to troubleshoot their children's pre-existing food problems, as well as for those who simply want to make sure they're raising a family full of good eaters.
It's loaded (like a platter full of potato skins) with useful tips for when you're:
wondering how to introduce your infant to solid foods
afraid your child might need feeding therapy
looking for ways to cope with food allergies
needing advice about introducing kids to exotic cuisines
sick of ordering only chicken nuggets and mac and cheese from kids' menus
and lots, lots, lots more!
But be warned: with so much information in it, this book is not a quick read.
The authors – pediatrician Dr. Nimali Fernando and children's food coach Melanie Potock – really know their stuff…and they've stuffed it all into a single book. The content covers kids of all ages, containing literally hundreds of tips that address every aspect of children's eating you can image.
So it's less like a light snack, and more like an over-the-top Las Vegas buffet.
But if you ever run into any concerns about your child's diet, having all that information available to you is certainly a good thing.
Just know that you're not going to be able to read this book cover-to-cover. Instead, we recommend using it as a reference guide to answer whatever food questions you currently have. (And maybe as a paperweight to keep your napkins from blowing away during picnics.)
We'll write about one of the most interesting things we learned from Raising a Healthy, Happy Eater next week.
But for now, you can buy your own copy of Raising a Healthy, Happy Eater on Amazon right here, or you can visit the author website over here.
---
Win a free book!
The Doctor and the Dad are randomly selecting one lucky reader to receive a free copy of Raising a Healthy, Happy Eater: A Stage-by-Stage Guide to Setting Your Child on the Path to Adventurous Eating! And there are three ways to enter for your chance to win:
Make sure you've subscribed to receive email updates from our website, then leave a comment on this article below.
OR
Make sure you've liked our Doctor and Dad Facebook page, then share this article on Facebook with the tag @TheDoctorAndTheDad.
OR
Make sure you're following our Doctor and Dad Twitter feed, then tweet a link to this article with the tag @DoctorAndDad.
All entries must be received by April 20, 2016. One entry per person per entry method – so if you do all three, you'll triple your chances of winning!

Good luck everybody!
---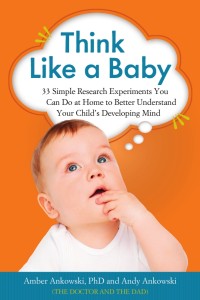 Like this article?
You'll love our book, 
Think Like a Baby: 33 Simple Research Experiments You Can Do at Home to Better Understand Your Child's Developing Mind
.
Order it now from 
Amazon
, 
Barnes & Noble
 or 
Chicago Review Press
!