In case y'all didn't know it, there's a straight-up gangsta' turf war goin' down right now in virtual suburbs all over the web.
This is East Coast vs. West Coast, Bloods vs. Crips, and Pampers vs. Huggies all rolled into one, yo.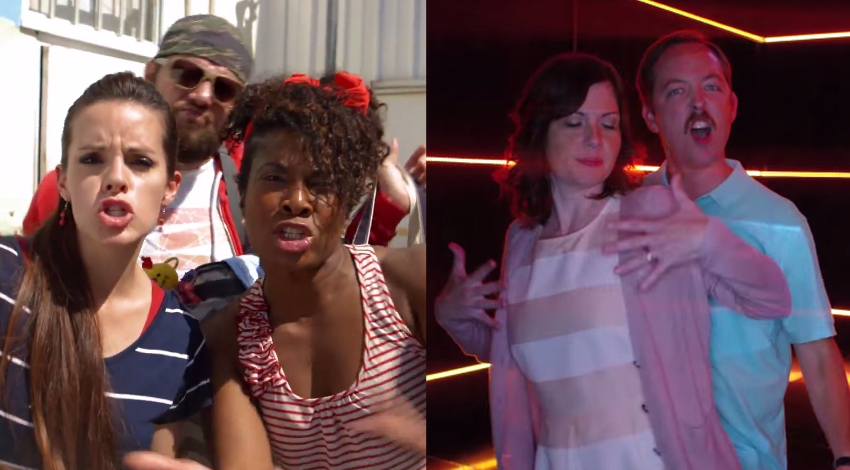 What we're talkin' 'bout – of course – is The Mom's View's new Baby Swag rap video vs. the Toyota Sienna's 2015 Swagger Wagon rap reboot.
So what do you say we get all 8 Mile on these parental rhyme spitters and declare ourselves a winner?
But check yourself: this shizz is definitely not safe for preschool.

Phat Beats:
Toyota goes super simple with a laid-back drum machine and single-note synth melody throughout their whole track, while Mom's View comes out swinging with aggressive percussion and more varied synth effects. As soon as Baby Swag's super-catchy chorus kicks in, you'll swear you were back in a club from your pre-baby days, doing jell-o shots and dancing in some cage-type thing hanging from the rafters.
Winner: Mom's View
Star Power:
While we have to give mad props to Shaycarl for totally bringin' it as a "pack-n-playa'" on his "Skip Hop play mat 'cause it's tummy time," we just don't see how he could sell more records, or attract more groupies, than the guy who sang Woo-Hah!! Even though Busta Rhymes seems to have lost a step or three since the peak of his fast rap days, he still gives the edge here to Swagger Wagon.
Winner: Toyota Sienna
Cul-de-sac Cred:
Early on, it seems like Mom's View will run away with this category thanks to close-to-home-hitting lyrics like "I got a closet full of onesies and those sleepers with the feet, doesn't matter, 'cause it's stuff that they'll grow out of by next week" and "I rock the Diaper Genie so your sh–– don't stink." But Toyota's final verse about going out for the night – with painfully honest gems like "Our first time in a club since 2009" and "About a quarter to ten when we're tired no doubt, we're headed back home…and I'm rapping alone" – make this one too close to call.
Winner: Draw
Shawty Appeal:
We needed a tiebreaker, so we decided to find out what the kids were listening to these days. (Our kids, specifically.) Our four and one-and-a-half-year-olds busted moves to both songs, but the fact that Baby Swag featured actual babies in the video – rather than Swagger Wagon's less ooh- and ahh-able middle schoolers – won the day in our 'hood.
Winner: Mom's View
Overall Winner: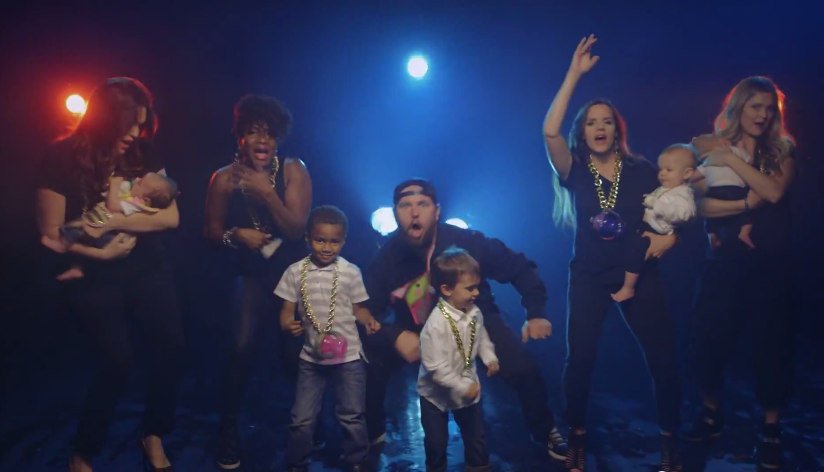 We're totally feelin' Mom's View's Baby Swag as the undeniable queens (and king) of the current Mommy-Daddy rap scene. But what do y'all think? Peep both videos below, then drop some knowledge in the comments, know what we're sayin'?
---