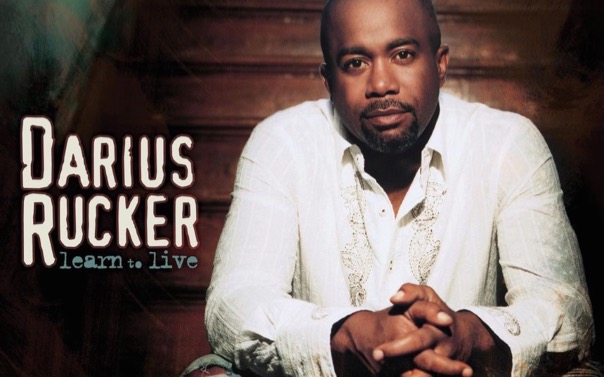 Let's play a word association game! We'll show you a word, and then you say the first thing that comes to your mind. Ready? Here's your word:
Hootie
So what did that make you think of? We're guessing it might have been any or all of the following:
The Blowfish
Hold My Hand
Onlywannabewithyoo-ooo-ooo
That video with Dan Marino in it
College dorm parties
Greatest music of our generation
Cheesy 1990s pop garbage at its worst
We admit it. Hootie & the Blowfish can be a polarizing band.
You might love 'em. You might hate 'em. (But if you hate 'em, you're objectively wrong, because they had some seriously legit songs, end of discussion.)
These days, of course, it's been quite a while since Hootie & the Blowfish have released anything new. But frontman Darius Rucker is still cranking out the hits, only now he's doing it as a country artist. Remember how you couldn't get "Rock me mama like a wagon wheel, rock me mama any way you feel" out of your head a couple of years ago? That was his fault.
But this review is all about Rucker's first country album from way back in 2008, Learn To Live
. More specifically, it's about one single song on it, which the Dad happened to put on a super-romantic, old-school mix CD that he just gave to the Doctor as an anniversary present.
The song is called "It Won't Be Like This For Long," and if you're a parent, it will make you bawl your eyes out.
Seriously, grab a box of tissues before playing this thing:
Ai-yai-yai. It gets us every time.
And it's a great reminder for us parents to cherish every moment we have with our kids. Because even when they're pushing us to our absolute limits – taking forever to quiet down enough for us to finally leave their room at bedtime, making us look at their subtly evolving Lego construction every thirty seconds even though we're desperately trying to get dinner on the table, or demanding that we pick them up and carry them instead of walking as soon as we leave the house – those moments will be over and done with before we know it.
…but so will all the "good" moments, too.
Way too quickly, our kids are gonna' grow up, move halfway across the country from us, and find themselves dancing at a college dorm room party to some new band's cheesy 2030s pop garbage (which just might also be the greatest music of their generation).
So let's try not to get too upset when they annoy us a little bit before then.
We know Hootie wouldn't.
Buy some Darius Rucker music guaranteed to make you cry here: