It's extremely loud, more than a little scary, and over before you know it. Here's what raising kids feels like, Fourth of July fireworks style!
Have a wonderful weekend, everyone! Enjoy every second of it!
---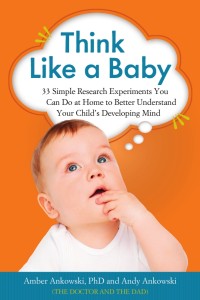 Like this article?
You'll love our book, 
Think Like a Baby: 33 Simple Research Experiments You Can Do at Home to Better Understand Your Child's Developing Mind
.
Order it now from 
Amazon
, 
Barnes & Noble
 or 
Chicago Review Press
!