The Doctor and the Dad (and the Daughter and the Son) are on vacation this week. And let us tell you, it is awesome!
If you and your brood haven't taken a big, relaxing break together lately, you really owe it to yourselves to schedule one. Research shows that family vacations contribute positively to family bonding, communication and solidarity. Plus, they're a ton of fun, too!
…Unless, of course, they end up being as disappointing…
…disastrous…
…or decidedly awkward as these.
Happy family vacationing everybody!
---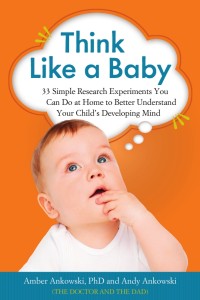 Like this article?
You'll love our book, 
Think Like a Baby: 33 Simple Research Experiments You Can Do at Home to Better Understand Your Child's Developing Mind
.
Order it now from 
Amazon
, 
Barnes & Noble
 or 
Chicago Review Press
!