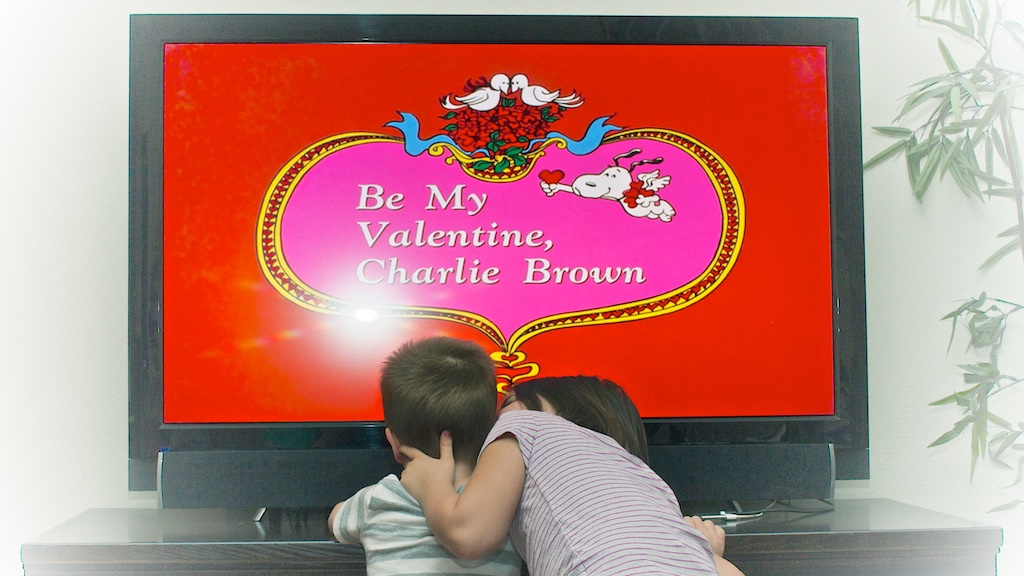 Valentine's Day is almost upon us! That means love is in the air, and yet another Peanuts holiday special is airing on TV.
So just like we did on Thanksgiving, Christmas and New Year's, the Doctor and the Dad sat down this week with our four-year-old daughter Sammy and her two-year-old brother Freddy to let them watch "Be My Valentine, Charlie Brown"
for the very first time.
(Then we secretly wrote down all the ridiculously cute things they said during the show.)
Hope you love their comments as much as we did!