Attention Doctor and Dad fans!
We're excited to share the news that we have a brand-new picture book for adults and kids, Goodnight Zoom, available for sale right now on Amazon!
It's a super-fun parody of the beloved children's classic Goodnight Moon by Margaret Wise Brown, but instead of a bunny rabbit saying goodnight to all the odds and ends in its bedroom, ours features a quarantined family saying goodnight to all the crazy new coronavirus-related objects that have become part of their "new normal" over the past few months.
Creating this book has been a fun family project for us during this lockdown, with Andy writing most of the words, Amber drawing most of the illustrations, and our impressively ambitious ten-year-old daughter, Sammy, helping draw a bunch of the pictures too!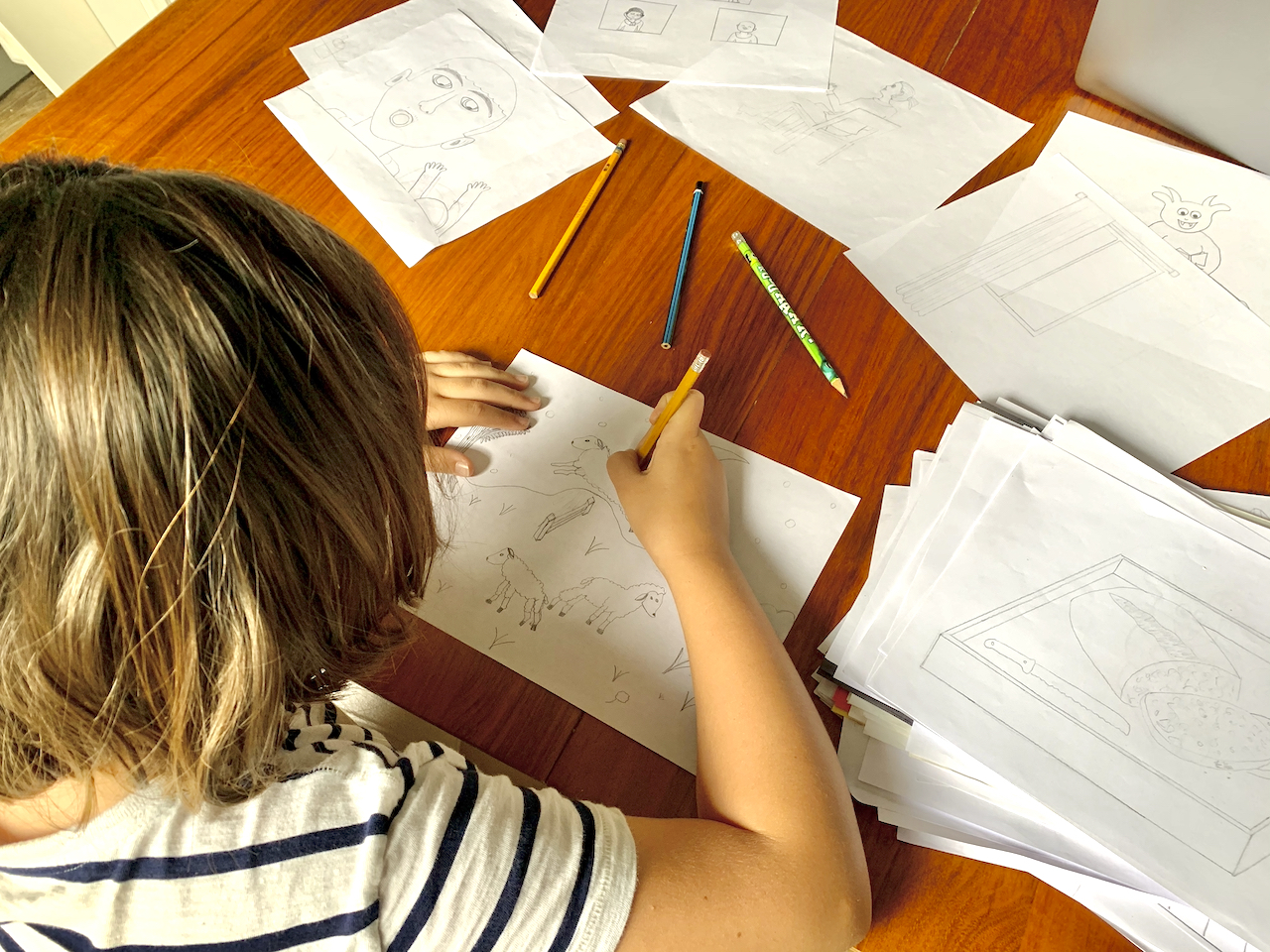 We feel like the book will provide us with the perfect snapshot of what life has been like during these crazy quarantine times for years to come. And we hope reading it brings a little more joy to your family's quarantine experience too.
If you love it, please tell your friends, and leave an Amazon review (since reviews are pretty much the biggest factor in determining whether or not a book succeeds).
We can't wait to hear what you all think!
Here's a little more info about the book, from the Amazon description:
"Do not socially distance yourself from this book!"

"Hits close to home for everyone staying close to home. Which, during a global pandemic, is pretty much everyone."

"A joy to read, with or without pants on."

…are what you'll soon be saying about Goodnight Zoom, the faithful parody of an illustrated children's classic for anyone who knows what it's like living in lockdown. Funny, relatable and honest, award-winning ad man and parenting author Andy Ankowski's take on life during the coronavirus quarantine serves as a time capsule for the moment the world was asked to stay at home, and the new normal that soon followed.

With charming illustrations by his parenting co-author wife Amber Ankowski and their 10-year-old daughter Sammy, this family-friendly book with jokes for readers young and old captures the fear, the frustration – and the fun – that we've all been experiencing together, because we've had to stay apart.

So wash your hands, cover your face, and read something about the pandemic that actually makes you smile for a change!