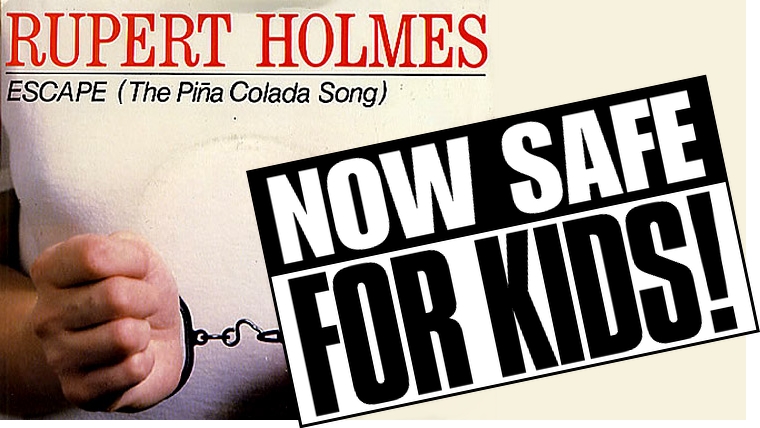 By the time you get to be an adult, you probably have thousands upon thousands of song lyrics bouncing all around inside your brain. And every so often, you might want to belt a few of those lyrics out.
Normally, this isn't a problem.
Singing in the shower or rockin' out with the car radio are some of the most widely relatable human experiences we have. Everybody does it – including us parents.
But what happens when the song you're itching to sing is full of adults-only lyrics – featuring sex, drugs and rock and/or roll – yet your sweet, innocent, adorable, little angel baby is sitting right beside you?
Earplugs are certainly an option. But we don't think it's your best bet.
We say you should be able to sing whatever songs you want in front of your kids – you just have to clean up the dirty parts first!
Continue reading Kid-Friendly Song Lyrics: Escape (The Piña Colada Song) →