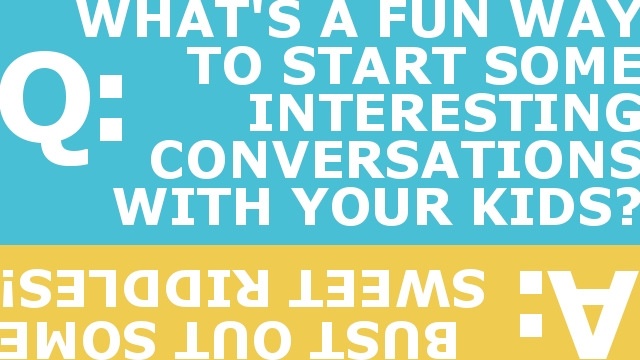 Remember trying to solve riddles back when you were a kid? No, not the riddle of how to tease your bangs taller than Lisa Turtle's or how to do that two-man Kid N' Play dance without falling flat on your face.
We're talking about those brain-bending word puzzles that force you think about a problem from more than one angle – and sometimes for more than one day – until eventually, enlighteningly, you finally figure them out.
Now that you're a parent, you can get a whole new perspective on riddles. Because riddles are not only amusing mental games – they're also a great way to get into your kid's head!
Who It's For: Kids ages 3 and up

What They'll Learn: Problem solving, flexible thinking, how to be playful with language