In our last post, "Why mispronouncing words is good for your kid," we talked about how flubbing up all sorts of speech sounds is a totally normal part of your child's language development.
We even showed you this pretty cool chart that lets you know at which ages many common mispronunciations tend to disappear: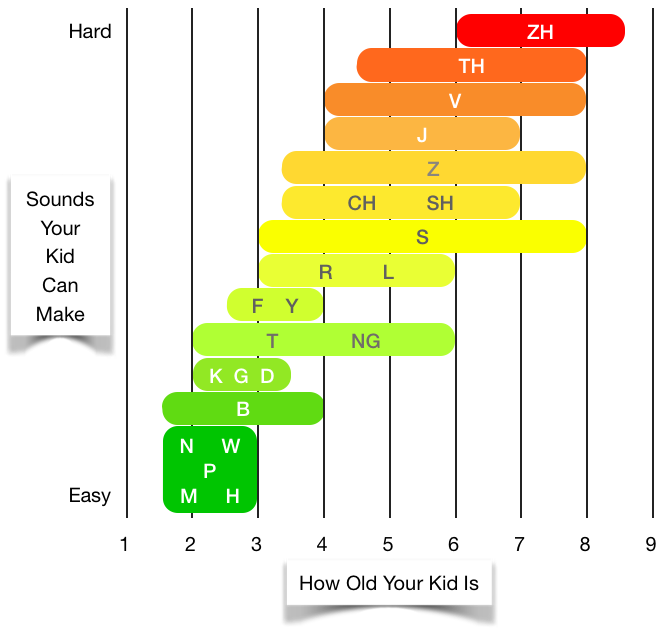 What did we tell you? Pretty cool, right?
Then we discovered a couple of really funny posts over on the Mommy Shorts blog featuring a whole bunch of words that have been "totally butchered by toddlers." And that made us think that our handy-dandy chart would be the ideal tool for figuring out exactly when each of those adorably erroneous kid-ism would sadly be lost, forever replaced by the boring old correct pronunciations we adults have all mastered.